Home
> Free Magazine Gifts
Free Gifts with these Magazines
The magazines below all come with free gifts, whilst stocks last. Bag yourself a bargain now and get a magazine subscription with a free gift as well.
The free gifts are subject to availability and the offers due change regularly, so please remember to bookmark this page and come back regularly, to see if your favourite magazine has a free gift subscription.
Free Gifts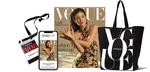 Subscribe to Vogue Australia magazine for 12 months & receive a Free Black Tote! This bonus canvas tote bag makes the perfect accessory for everyday errands, a trip to the store or a summer's day out. With its generous proportions, sturdy handles and a magnetic clasp, it's sure to be your go-to carry-all this season.
Free Skin Set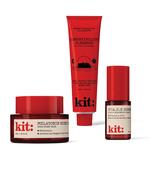 Subscribe to T Australia magazine for 12, 24 or 36 months & receive a Free KIT: modern formulas for all skin kind package valued at $115!
Free Travel Pack Rucksack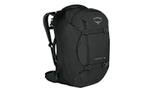 Subscribe to Wild magazine for 36 months & receive a Free Osprey Porter Travel Pack 46 valued at $199.99
Free LED Magnifier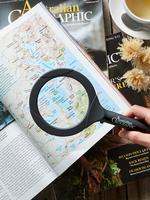 Subscribe to Australian Geographic magazine for 12 or 24 months & receive a Free LED COB Magnifier valued at $14.99! Australian Geographic optical grade magnifier comes with three super bright LEDs. Illuminate and magnify simultaneously.
Free Gardening Gifts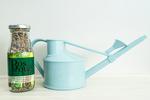 Subscribe to DARE magazine for 6 or 12 months & receive a Free Gardening Gift valued at $25! Your FREE gift includes: The Haws Langley Sprinkler Engineered from premier grade, recyclable plastic, the Langley Sprinkler (0.7 litres) has a removable, round, fine spray rose that makes it perfect for watering indoor pots. Dimensions: 30.5cm x 12cm x 12cm. Potting Mix and Soil Improver This granular product adds a range of beneficial minerals and elements to improve the health of both potting mix and plants.
Free Trail Pack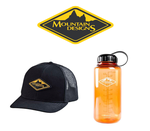 Subscribe to Trail Run Magazine for 12 or 24 months & receive a Free Mountain Designs Trail Pack valued at $44.98!
Free Tote Bag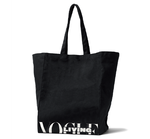 Subscribe to Vogue Living magazine for 12 months & receive a Free Oversize Vogue Living Tote! Make a solid statement with our exclusive Vogue Living. shopper tote bag. This oversize black canvas tote makes the perfect accessory for everyday use, as your gym bag or for the weekend trip to the mall.
Free Soft Plastics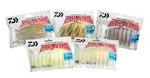 Subscribe to Fishing Monthly magazine for 24 months & receive a Pack of 5 individual packs of soft plastics! Choose from either Saltwater, Freshwater or Estuary.